Symposium Introduction
One glance at the cover of Paula Fredriksen's Paul: The Pagans' Apostle signals to its readers something important about what they are going to find within its pages. The cover evokes an earlier book on the apostle Paul, E. P. Sanders's Paul and Palestinian Judaism, published just over forty years ago. It serves, therefore, as Fredriksen's homage to what remains for many of us the most important work written on the apostle Paul. But it is no mere homage, for a closer examination of both books reveals that The Pagans' Apostle isn't a dead ringer for Paul and Palestinian Judaism.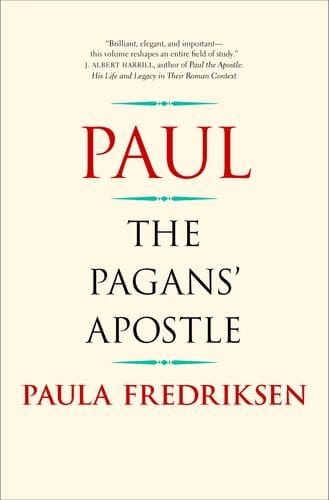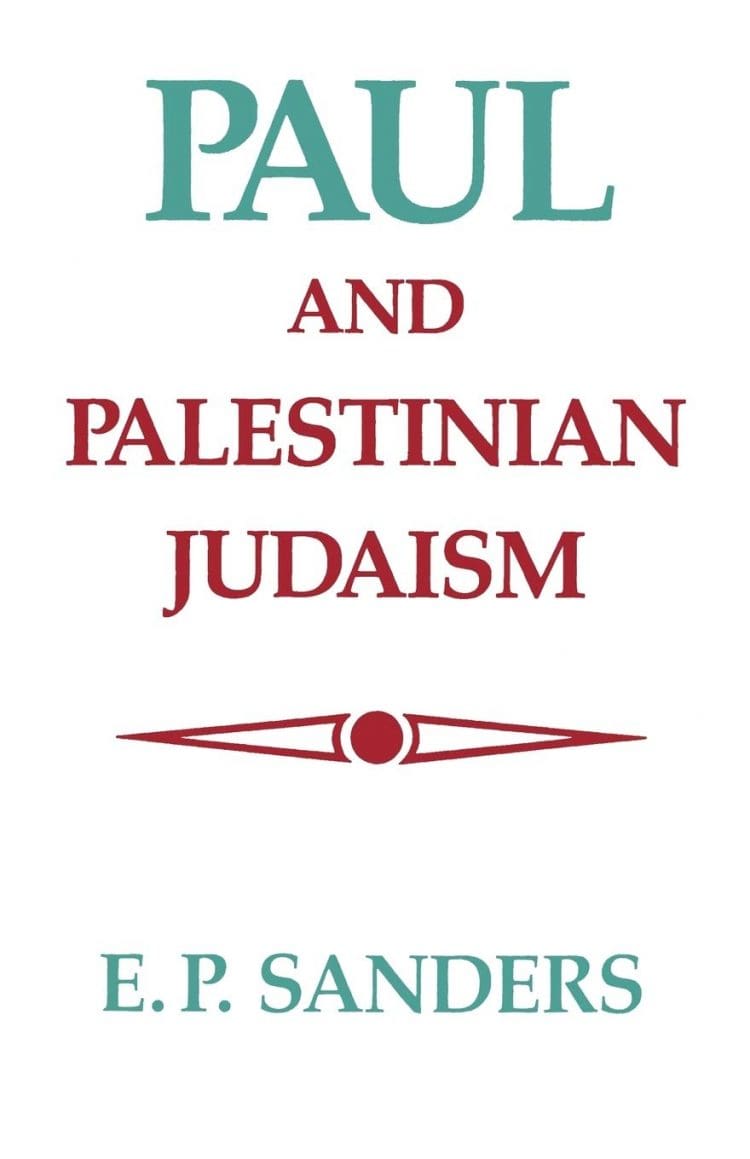 These two pictures frame this forum more powerfully than anything I could write. In the words of the greatest father of all time, Mike Brady (in 1995 film The Brady Bunch Movie), "I couldn't have put it better myself, Jan. But I'll try anyway."
Like Sanders's work, this is a book about a Jewish Paul, not a Paul who stands against Judaism. This is a book, then, that rejects the anti-legalistic Paul of the pre-Sanders era, which continues in many circles today. It also rejects the anti-ethnocentric Paul that co-opted Sanders's many insights and threatened to lead the study of Paul into another dead end. Beyond Sanders, though, The Pagans' Apostle emphasizes the intended Gentile audience of Paul's letters and situates Paul's thinking within the larger Greco-Roman world (Jewish and non-Jewish) which was populated by numerous ethnic gods.
Fredriksen begins The Pagans' Apostle by reminding modern historians that "Paul lived his life—as we all must live our lives—innocent of the future" (xii). Paul simply did not know how it all would turn out. He could not foresee that his individual letters would be collected and canonized, read by people the world over for two thousand years. How, then, should we read Paul? Fredriksen puts it this way: "As historians, we conjure that innocence as a disciplined act of imagination, through appeals to our ancient evidence" (xii). The Pagans' Apostle imaginatively constructs a Paul from his few letters. All reconstructions of Paul, from the longest Pauline Theology to the briefest of articles, imaginatively construct a Paul, no matter how self-aware their various writers are of this process. Margaret Mitchell has put this fact beautifully:
Pauline interpretation is fundamentally an artistic exercise in conjuring up and depicting a dead man from his ghostly images in the ancient text, as projected on a background composed from a selection of existing sources. All these portraits are based upon a new configuration of the surviving evidence, set into a particular, chosen, framework.1
What evidence does Fredriksen bring to her construction of the apostle Paul? Her career-long research on the world of Late Antiquity. So when it comes to apocalyptic, a word that has considerable currency in Pauline studies, Fredriksen uses it to mean what it actually meant in the ancient world: Paul truly thought the end was imminent, that the Messiah was going to return in his lifetime, and that he and many of his readers/hearers were going to experience it. He was wrong about all this, as we now know; but Paul did not know this, and scholars who purport to do historical work should not evade Paul's miscalculation. We need to conjure Paul's innocence of the fact that God's cosmic redemption did not happen according to Paul's expectations.
And, like most people in the ancient Mediterranean world, ethnicity and religion were not two distinct fields in Paul's mind, but intertwined so completely that to mention one was to mention the other. Ethnicity mattered to Paul because, to use a modern term, Paul was himself ethnocentric. If one, following proponents of the so-called "New Perspective," still insists upon denigrating ancient Judaism as an ethnocentric religion, one needs to be intellectually honest and include Paul within that denigration. Anything else is apologetics masquerading as history. We need to conjure Paul's innocence (and the larger innocence of the Greco-Roman world) in relation to their thinking about ethnicity and religion, without passing easy judgment.
And when she speaks of Paul being a monotheist, Fredriksen uses the term monotheism as ancients, Jews and non-Jews, would have: to signify that there were many gods, but only one supreme god at power's pinnacle. Again, the monotheism of modern Judaism and Christianity (and Islam) would differ. But modern historians should conjure that innocence of later developments in monotheistic thinking and allow ancient peoples, and texts, to speak within their own times.
And, most of all, when Paul claims to be a Jew, he actually was a Jew, not merely, and conveniently, a Protestant in disguise. The law mattered to Paul because it was a good gift from God to Israel. Circumcision and food laws mattered because they were integral parts of the law. We need to conjure that innocence of the first Christ followers who did not know that what they were doing would contribute to the rise of something distinct from first-century Judaism, something now called Christianity.
The Pagans' Apostle, then, lives up to the story that its cover tells, taking its place within a lineage of Pauline interpretation that includes such luminous ancestors as Albert Schweitzer, Krister Stendahl, and E. P. Sanders. Much that it contains can be contested and discussed, and this forum hopes to serve as a catalyst for that conversation. Our forum opens with Jennifer Eyl's "Putting the End Back into the Beginning." Eyl expresses an appreciation for Fredriksen's insistence on foregrounding Paul's apocalypticism, a frustration with and uncertainty about how best to translate Paul's ethnē— "pagan," "Gentile," or something else—and a concern over whether The Pagans' Apostle emphasizes Paul's Jewishness to such an extent that it recreates the Judaism/Hellenism divide that other scholars have shown to be ahistorical.
In "To See Paul as Paul Saw Himself," Brent Nongbri reflects on the task and the methodology of historians. What, he asks, constitutes good historical work? Given Fredriksen's opening call to wield "a disciplined act of imagination," Nongbri wonders how one can know whether one's imagination has been properly disciplined, especially given the 24,000 or so words we have from Paul? How can modern scholars of Paul ensure that their readings of him are not dictated by their own moral, ideological, or theological sensibilities?
In a wide-ranging and thorough interaction, Troels Engberg-Pedersen begins with high praise for The Pagans' Apostle, noting numerous points of agreement with the Paul depicted therein. But he wonders whether Paul does not also envisage theoretical consequences for Jewish believers that parallel the consequences of the "Christ event" (by which he means, specifically, Christ's resurrection) for Gentiles. In other words, while Paul is the pagans' apostle, what consequences did Paul envisage for his fellow Jews?
Finally, Eric Barreto explores some of the implications of the historical reconstruction of The Pagans' Apostle for contemporary theological and historical interpretation. Just as ethnicity is a construct, yet no less real because of it, so too our historical Pauls. These Pauls do something for and to us and for and to others. Like Nongbri, Barreto highlights how necessarily tenuous efforts at reconstructing Paul's thought must be, given how few, and how occasional, his extant letters are. Our modern efforts necessitate our filling in gaps and making connections that are not explicit within Paul's letters. What, he asks, do these particular efforts tell us about ourselves, our own ethnic discourses, and our own conceptualizations of the divine?
---
Mitchell, The Heavenly Trumpet: John Chrysostom and the Art of Pauline Interpretation (Louisville: Westminster John Knox, 2002), 428.↩