Symposium Introduction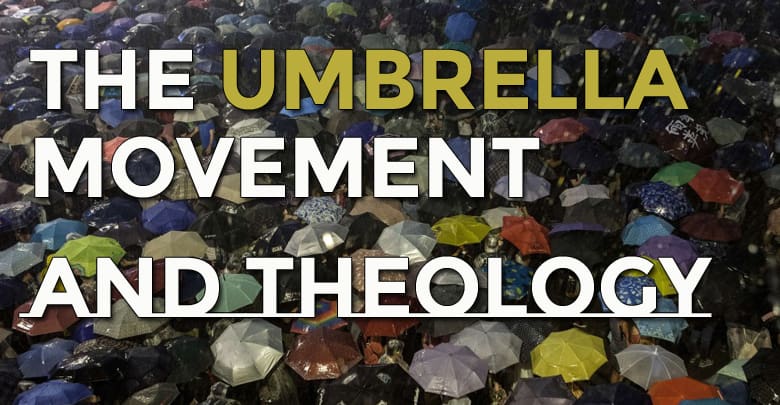 On September 28, 2014, the Hong Kong protests took the Anglo-American world by surprise. Dubbed the "Umbrella Revolution" by western media, the student-initiated pro-democracy demonstrations are now being described as a "movement"—a fluid network of street occupations in Admiralty on Hong Kong Island and in Mong Kok in Kowloon where protesters have set up tents and come prepared to face tear gas and pepper spray with goggles, plastic wrap, and umbrellas. In the face of government stonewalling and popular opposition to the protests, the demonstrations show little sign of abating. Indeed, they have now entered into a new phase called the "Shopping Revolution," where protesters claim that they are merely following the government's encouragement to boost consumption in the occupied areas.
Even more surprising to the western media has been the conspicuous presence of Christians at the helm of the leadership. News outlets, both religious and secular, have run articles revealing that student leader Joshua Wong Chi-fung demands universal suffrage because he believes that "everybody is loved by Jesus." Among Roman Catholics, the retired bishop Joseph Cardinal Zen has been a visible and critical presence among the students. The movement Occupy Central with Love and Peace is chaired not only an openly Christian law professor Benny Tai Yiu-ting, but also a retired Baptist pastor Rev. Chu Yiuming. Indeed, so visible have Christians been in the protests that gentle reminders have been issued that there are other religious and philosophical traditions present on the ground: shrines to Chinese popular deities like Guan Gong and Cai Shen, Buddhist chants, Taoist rites, and even rearticulations of Chinese Communist Party figures like Mao Zedong and Xi Jinping.
While all this has been novel for Anglo-American audiences, the protests have been long in coming for those who have watched and participated in shaping the ground in Hong Kong since the 1997 handover. If theology has percolated to the surface of the Umbrella Movement, one can be sure that theologians have also been watching and participating. The Umbrella Movement may be far from over. But if its themes of democracy, church-state relations, and grounded theologies have been simmering under the surface for quite some time, it is still worth asking some theologians how the movement's theological significance might be articulated.
This forum collates some of these theological perspectives. Two of our theologians are on the ground in Hong Kong, Chinese University of Hong Kong's liberation theologian Kung Lap Yan and feminist theologian Rose Wu Lo Sai. One is a Hong Kong Chinese American: Hong Kong Baptist Theological Seminary's New Testament scholar Sam Tsang. (Full disclosure: I am also a Chinese North American with professional and personal interests in the Chinese diaspora and Asian America.) Think of these as three theological windows that can be shone into the Umbrella Movement, three different angles on how to interpret the theologies that have percolated to the surface of Hong Kong society. If the complaints in the Anglo-American world are valid that secularization processes have privatized religion and silenced theologians, Hong Kong is perhaps the place to look to recover how public theologies are done from the ground up. Public theology properly done is, after all, no surprise. It's simply what practitioners do as part of the act of careful, rigorous witness.