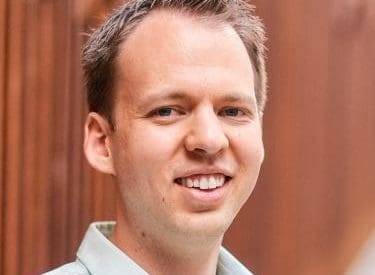 Dr. Joshua S. Nunziato is an Instructor in the Social Responsibility and Sustainability (SRS) division of the Leeds School of Business at the University of Colorado, Boulder. He teaches courses in business ethics, the philosophy of business, and leadership.
Joshua's scholarly work is situated at the intersection of economic culture, ethical reflection, and inner life. His first book, Augustine and the Economy of Sacrifice, was recently published by Cambridge University Press (2020). Instead of seeing sacrifice as a tradeoff in exchange for greater private goods, this work reframes sacrifice as an offering for the sake of the common good. In dialogue with recent social theorists, it critically evaluates endless growth and limitless sustainability as sacrificial ideals of business culture today. It then draws on Augustine and other philosophers, both ancient and contemporary, to show how detachment opens new ways of parting with things we value.
Joshua has published in Business Ethics Quarterly, Modern Theology, and other academic venues. He speaks to business leaders and regularly presents invited papers at scholarly conferences. Joshua earned his PhD in philosophy from Villanova University. He also holds an MTh degree from the University of Aberdeen (UK). He completed his BA at Westmont College—a liberal arts institution in Santa Barbara, CA.