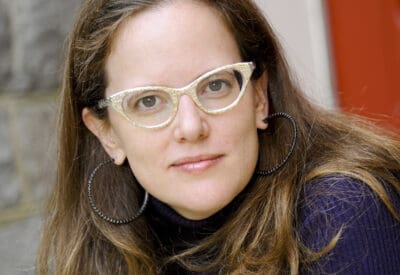 Lauren Winner is a historian, author, lecturer and Episcopal priest. She is Associate Professor of Christian Spirituality at Duke Divinity School. Winner writes and lectures on Christian practice, the history of Christianity in America and Jewish–Christian relations.
She has appeared on PBS's Religion & Ethics Newsweekly and has served as a commentator on NPR's "All Things Considered." She has written for The New York Times Book Review, The Washington Post Book World, Publishers Weekly, Books and Culture, and Christianity Today, and her essays have been included in several volumes of The Best Christian Writing.
Her books include Girl Meets God; Mudhouse Sabbath, a study of household religious practice in 18th-century Virginia; A Cheerful and Comfortable Faith; Still: Notes on a Mid-Faith Crisis, a book on overlooked biblical tropes for God; Wearing God and The Dangers of Christian Practice, which examines the effects of sin and damage on Christian tradition.