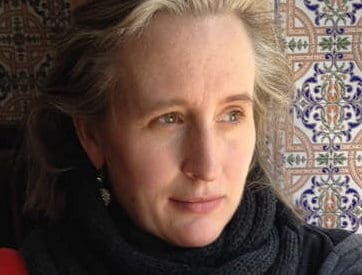 Alice Crary is Professor of Philosophy at the New School for Social Research, a 2017-2018 Member of the School of Social Science, Institute for Advanced Study (Princeton), and beginning fall 2018, Professor of Philosophy and Tutorial Fellow in Philosophy and Christian Ethics at the University of Oxford. A recent interview regarding her work and views is available here.
Professor Crary has written widely on issues in metaethics, moral psychology and normative ethics, philosophy and literature, animals and ethics, philosophy and cognitive disability, and philosophy and feminism, as well as on figures such as Austin, Cavell, Diamond, Foot, Murdoch and Wittgenstein.
Crary is also known for Beyond Moral Judgment (Harvard, 2007), which challenges received images of the nature and difficulty of moral thought by bringing out the moral dimension of all language. While finishing her doctorate in philosophy at the University of Pittsburgh, she co-edited and wrote the introduction to The New Wittgenstein (Routledge, 2000), which continues to influence debates over Wittgenstein's philosophy. Crary is a member of a number of international research groups devoted to subjects such as ordinary language philosophy, the rational aspirations of social criticism and feminism and philosophy.